Winter in Texas is…..well they say ' don't blink or you will miss the change." Here is my tree
and three days later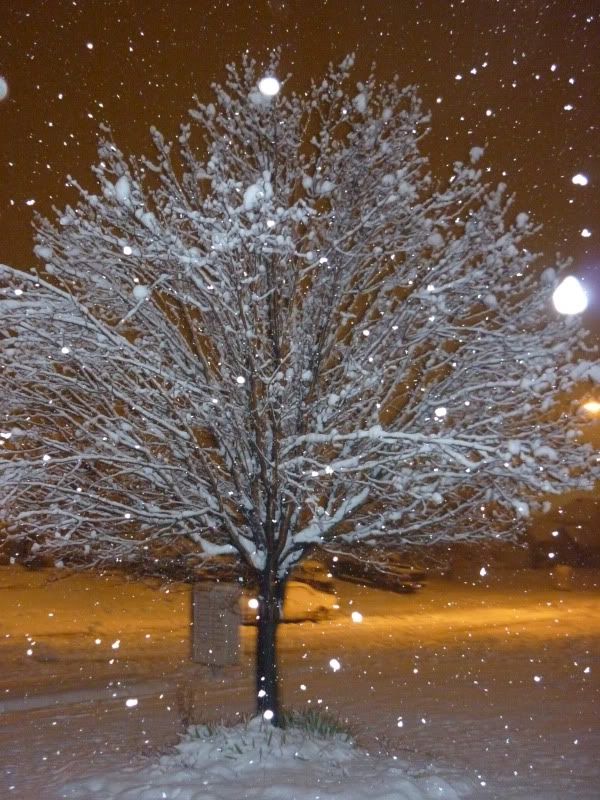 They call it Snowmagedon, it was record breaking snowfall for North Texas. We got 12"…..might not seem much to some but for a place where we go years without a flake it was pretty amazing. We weren't able to leave the house for a few days but the girls loved it.
Gizzy didn't quite know what to make of the cold stuff,
however Jazzy loved it.