My parents had there 50th anniversary this month, they have always wanted a family picture. My family can never seem to be in the same place at the same time. However we decided to do it anyway. We all went to my brother house, which by the way use to be owned by my parents. It's the home I grew up in, and its so great we kept it in the family.Our friend Sarah came to take the photos,we are missing a few people though. We are missing one of my brothers and his 2 youngest boys and his daughter her DH and there baby. We are also missing my sister and her 2 kids, and my nieces DH couldn't get off work in time. That's...10 I think.
http://sarahsphotography.net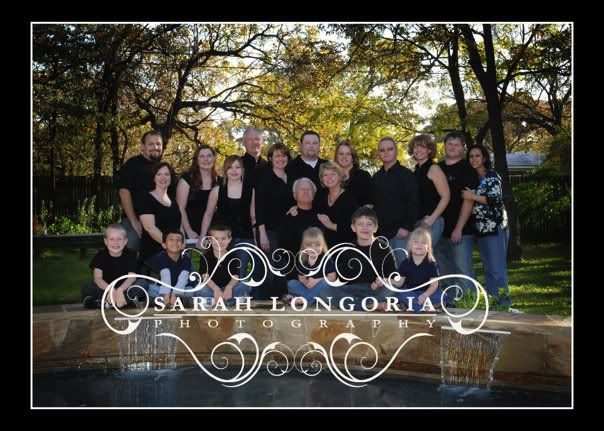 Here is my dad and all the other men in the family.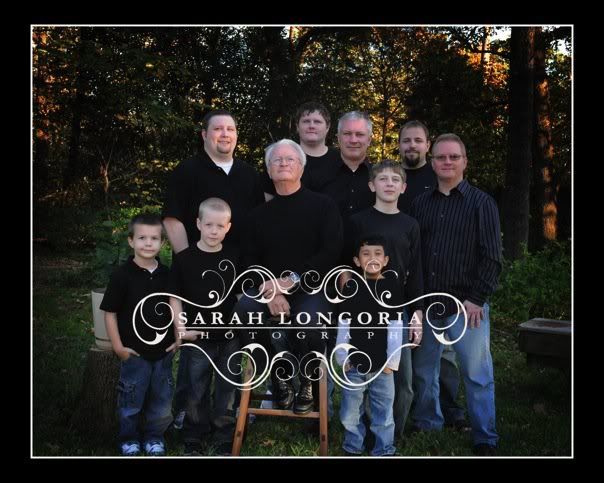 This one is my parents and myself with my 2 brothers. We are missing another brother and my sister.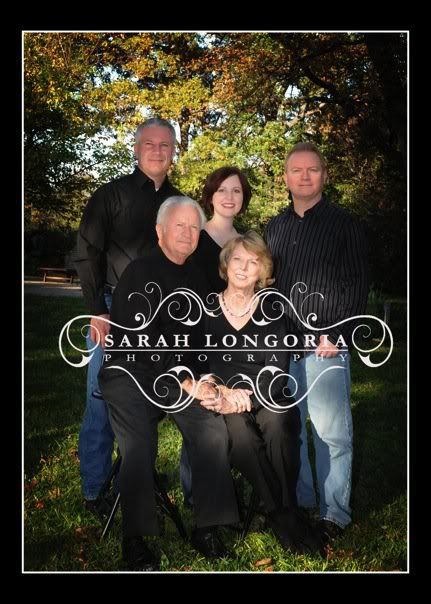 My parents wanted one with all there grand kids, at least the ones who were able to make it. 7 of them are grand and 3 are great grand kids. Total my parents have 13 grand kids and 5 great grand kids with 2 more on the way.
Th women in the family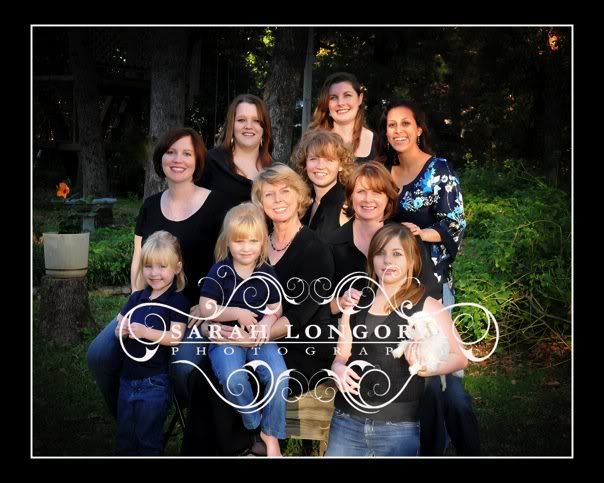 Afterwords we went to a local Italian place for dinner, it was fun and my parents were so happy.